Children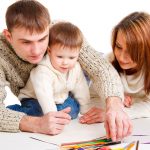 We have extensive experience and success assisting children with concentration and processing difficulties, ADD, ADHD, ODD and various problems relating to behaviour and emotional disorders. We regularly receives referrals from occupational therapists and other healthcare professionals for children of all ages.
The aim of treatment is to help children concentrate in the classroom, understand and comprehend more easily and use their active memory more efficiently with as small amount of natural remedies as possible while appreciating and respecting the child's individuality.
Dietary changes, nutritional supplements and homoeopathic remedies are prescribed.
Assessments from occupational therapists, psychologists and paediatricians are taken into consideration.
Follow up support via email and over the phone is important as often parents need this due to the complexity of their child's case.