Detoxification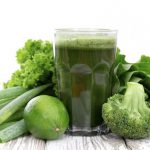 Our body is an efficient vehicle for elimination of toxins. But our lifestyle and diet choices, exposure to chemical and environmental toxins, synthetic hormones and alcohols can put a strain on the elimination pathways within the body, namely the liver, kidney, bowel and skin.
This can result in low energy, weight gain, mood changes, poor sleep, skin and allergy complaints, an imbalance of hormones and decreased energy and fatigue.
Using a range of herbal remedies, nutritional supplements and a comprehensive low allergy/low sensitivity diet plan, we will coach you through an efficient detoxification programme with the least side effects to help you feel and look your best.