Weight Loss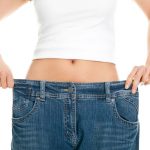 If you are overweight and can't shake those kilos even though you have been dieting, it can be frustrating, especially if you are putting the weight back on.
Losing weight and keeping it off can be a challenge. For correct weight loss to occur all aspects of your lifestyle that affect weight loss such as hormone imbalances, thyroid dysfunction, low metabolic rate, level of stress, poor sleep, lack of exercise, liver function, inadequate mitochondrial function, Candida overgrowth, food sensitivities/allergy and diet will be addressed.
Consultations include body composition testing for assessing cellular health and biological age. A comprehensive diet and lifestyle plan is individualised for each client according to their needs.
Private Health Rebates Available from some funds for the 'Shake It' programme.